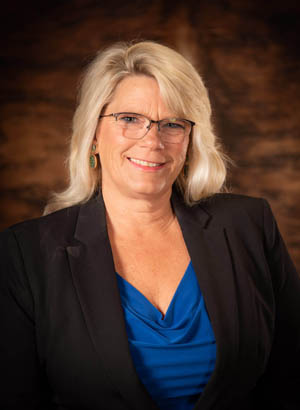 Debbie Loewen / Managing Broker
Phone: (970)946-3480
Email: [email protected]
Two-time Realtor® of the Year and two-time Spirit Realtor® Award winner Debbie Loewen has called Pagosa Springs home since 1993, and has spent her life in the service industry. She and her husband of 30 years raised their four children to embrace and appreciate everything this community offers, including 4-H, horses, skiing and motorcycles. Playing in the river in the summer and snow tubing in the winter has always been a family favorite. Debbie and her husband are now the proud grandparents of two and could not be happier that they too will be raised in Pagosa Springs. In her spare time Debbie loves searching for long lost treasures, is in the process of writing a science fiction book based on a true life story, and loves her morning workouts with friends.
Although Debbie grew up in California, her roots go deep into Colorado history. Her family homesteaded in Jefferson, Colorado in 1918, and Estes Park, Colorado in 1921. Her great-grandfather was a very well-known artist and photographer of the Rocky Mountains in the early 1920s. Many of his Photochromes of the Rocky Mountains are in the Library of Congress. Debbie was raised in the high desert of Southern California and spent most of her childhood on the back of a horse at her grandparents' cattle/horse ranch in the Eastern Sierra Nevadas. She is very proud of her ranching family and attributes her upbringing for her willingness to work hard and persevere no matter the circumstance.
---
Eddie Ring / Associate Broker
Email: [email protected]
Eddie first discovered Pagosa Springs while on a trip in 1971. This stunningly beautiful area surrounding a quiet mountain town with friendly residents which made that first unforgettable memory still retains that appeal to visitors today. Eddie's Pagosa real estate experience includes 2 years with Coldwell Banker and 8 years with Home and Ranch Real Estate. In January 2009 Eddie opened Wolf Creek Realty and continues the friendly, professional services he is known for and the guiding policy of Wolf Creek Realty. Eddie is experienced and knowledgeable of ranches, commercial property, homes, condos and vacant land. His ranching background generates a special interest in horse properties and ranches. Much of Eddie's business comes from past clients and referrals. His firm belief in honesty, integrity and always investing 100 percent effort helps make the process of buying or selling real estate a positive experience.